What?  A Conference on a Cruise?
Yes, that's right.  This conference-cruise is run by the team behind php[cruise] in 2016.  The attendees had such a good time and so many people who missed it were upset, that we felt we had to run it again.  But this time we wanted to extend it beyond just the PHP community, to the entire WebTech ecosystem, with talks spanning different genres and a focus on sessions that will appeal to anyone.
For 7 days and 6 nights, you will be on a ship with other attendees, learning from each other, team building and forming community relationships that will last for years to come.  A conference on a cruise is the ultimate immersive experience. The conference will take place on the 3 days at sea.  The remaining 3 days the ship will be at various ports where you will be free to explore the area or join us for a group excursion.
Family
Whoever decides to travel with you to CoderCruise will be considered part of our conference and welcome to all our events.  One ticket covers your whole family, and we are hoping to have some family-specific talks. For example, our last cruise had talks teaching kids how to code, and how to hack Minecraft.
There are fantastic activities for family members both on and off the ship, and daycare is provided for young kids and clubs for older teens. Our non-conference-session events will also be based around family.  We'll bring the family together for lunches & dinners, and any fun evening activities, such as taking over a balcony at a stage show, or over-running the comedy club together!
Cost?
Cost is a tricky question, and we want to be clear and upfront about it.  First of all, we've priced the conference at just $295. It is very important for everyone to buy their tickets as early as possible because the cruise will sell out.  You don't want to wait until the last minute and miss out.
You will also have to pay for the cruise directly.  We've worked to find a cruise that combines the best of price & value. The cost ranges from $882 to $1167 per person, plus $90.65 in gratuities, and includes not only your room but all meals.  However, this is based on double occupancy.  All cruises are priced 'per berth,' which means per person, with at least 2 people per room.  If you sail by yourself you will end up paying double, so it's best to either bring your family or find a friend to cruise with.  If you prefer, we can try to hook you up with a roommate, but we can't make any promises.  If you travel with more than two family members, the price drops per person.
We highly recommend that you reach out to our travel agent before purchasing your conference ticket just to make sure you get an accurate quote for exactly the room you want.  All tickets for CoderCruise must be booked through our travel agent to get into our discount block.  If you don't book through our travel agent, then the cruise line will not let you join our actual conference events due to ship policy. Please use the button below to contact Elizabeth Caran from Outlander Travel to discuss your options in advance!
Contact Outlander Travel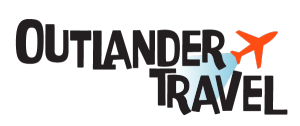 And as always, please feel free to reach out to us with any questions at all.  We are very happy and ready to help answer any concerns!